The checkpoint device serves as a routing aid in the workview. The contents of each connection are passed through from the input to the corresponding output without modifications.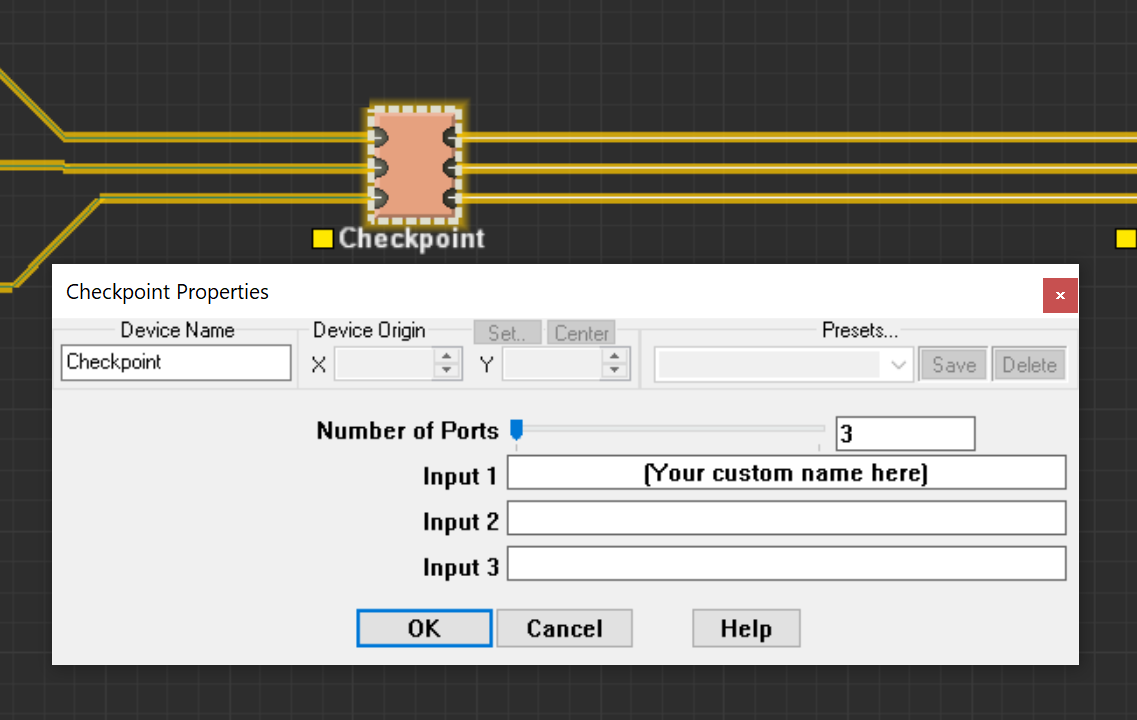 This can be useful for organizing your workspace and keeping a set of necessary wires together.
You can provide a custom name for each port as well as choose how many ports to expose.