Short answer: It was renamed to Shapes to better reflect what it does.
To use the Shapes (Layout Generator) device, follow these steps:
Add the shapes device to your world using any of the usual methods.
Select it from the menu or toolbar under generators:

Or, use add-from-search by pressing tab inthe workview: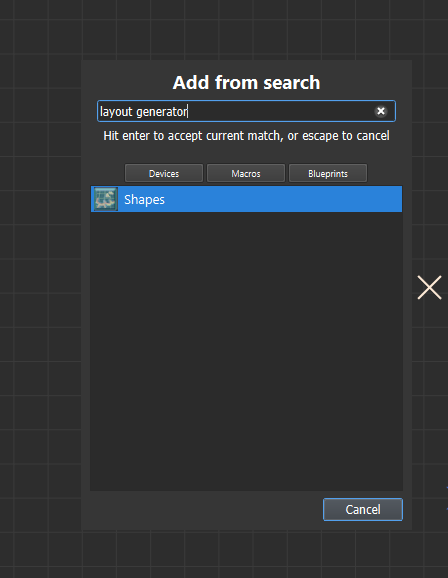 2. Double click on the device to enter the visual editor and see the Layout Generator familiar toolset: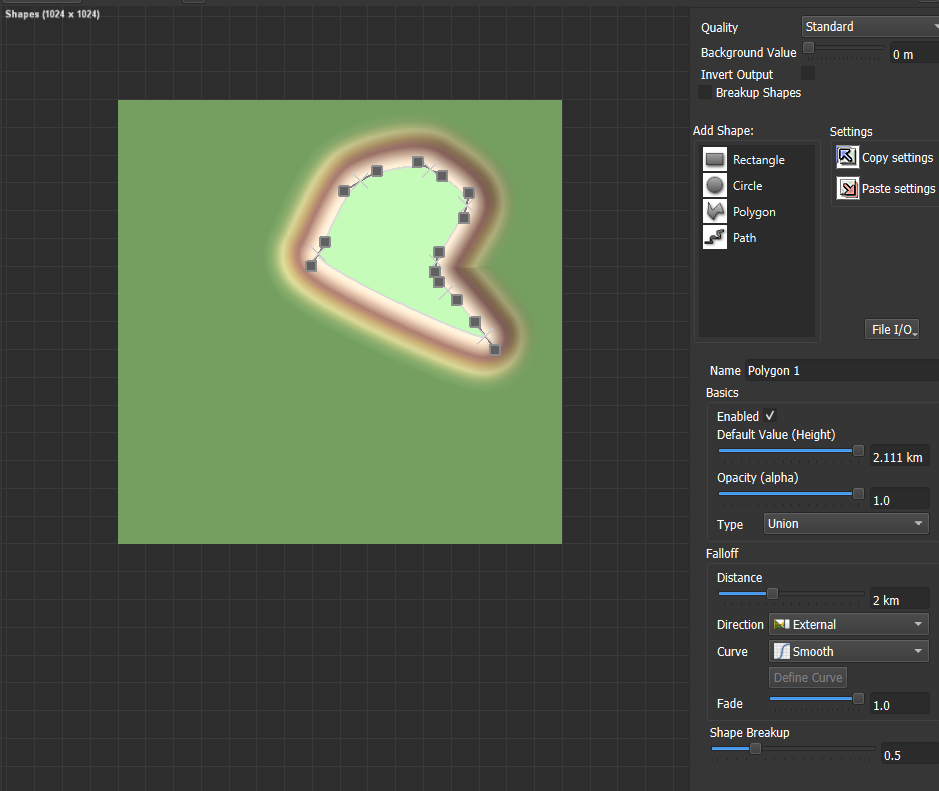 Layout View
The Layout View previously contained both the ability to change the render extents, as well as edit devices. Those render extent and exploration abilities were moved to the Explorer View.
There also used to be a few quick-add buttons to add a layout generator to an existing device. These were removed in preparation for a better and more general method in an upcoming version. Instead, simply follow the steps above to add a Shapes device.